Fairway woods historically have been one of the tougher clubs in the bag to master, and many golfers struggle to utilize them well. There's nothing worse than splitting the fairway on a Par 5 with an awesome drive, only to top your fairway wood 30 yards; not the picture perfect eagle opportunity you were imagining, is it?
Thanks to advancements in technology, fairway woods are more forgiving and easier to hit than they ever have been. The best fairway woods are weapons in the hands of a good player, and can be a fairly versatile club out on the golf course. With many options on the market right now, we've done a complete review of the market to see what the best fairway woods are in 2021; check out our full review below!
Short on Time? Here are a few highlights:
Buyers Guide: What to Look for in a Fairway Wood
Choosing the best fairway wood can be a bit of a subjective experience. What works for one golfer may not work for another; the best fairway woods for high handicappers will definitely be different than the best player's fairway woods. there are some general things to look out for that can make a good fairway wood great.
Here are some features to consider:
Adjustability
Let's be upfront. Fairway woods aren't for everyone, at least they didn't used to be. There used to be two schools: either you could hit one, or you couldn't (hence the meteoric rise of the golf hybrid). However, today it is a different game. Club manufacturers have done their best to ensure that you can tweak and 'dial-in' their club to suit your game and get the ball traveling.
The way that they do this is with adjustability. Most (right-handed) golfers will tend to hit a fairway wood off and to the right. This has to do with both the loft and the lie angle of a fairway wood. By closing the face slightly or reducing the loft, you should be able to blend out or at least minimize any undesired trajectory. An adjustable fairway wood can be tweaked to minimize sidespin, straightening out your shots from the tee and off the fairway.
Consider Your Swing Speed and Loft
Chances are that you may do this anyway. In the past few years, launch monitors and technology has allowed us to gain a real insight into our game.
But why does this matter when choosing the best fairway wood?
Well. The aim of a fairway wood (if it's doing what its name suggests) is to get the ball traveling quickly without the aid of a tee. For that, you are going to need some loft. The loft you choose for your fairway woods should be determined by your swing speed.
Hitting a fairway wood well and on a good trajectory requires a good amount of clubhead speed. If you have a fast swing, you will find this easier. For those with a slow swing, getting the ball on a high enough trajectory can be challenging. To account for this, it is worth going up in the loft to generate enough launch to make using a fairway wood worthwhile.
If we were to summarize, we would put it like this. Faster swings need less loft. Slower swings need more loft. A good 'baseline' is around 15° for a 3 wood. Get measured for your swing speed and see which bracket you fall into.
Center of Gravity
The center of gravity is pretty important in fairway woods. It may sound technical, but essentially it is the point through which inertia acts. The lower that point, the greater the change that you will get 'under' the ball. A low center of gravity makes a fairway wood much more forgiving, and helps you naturally get the golf ball launched on a higher trajectory.
The best fairway woods will have a low center of gravity. The way the manufacturers achieve this is by adding weight to the sole of the club, away from the face. If you're a mid or high handicapper, a lower center of gravity is critical in your next fairway wood.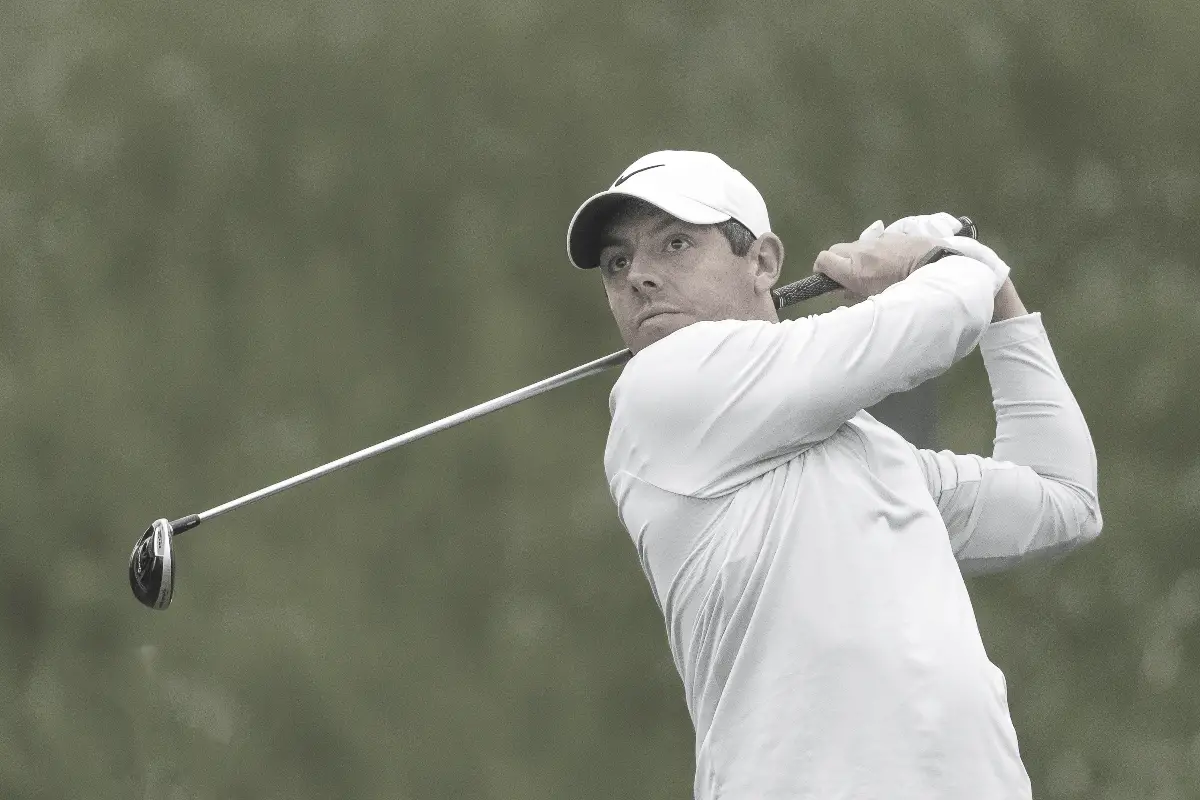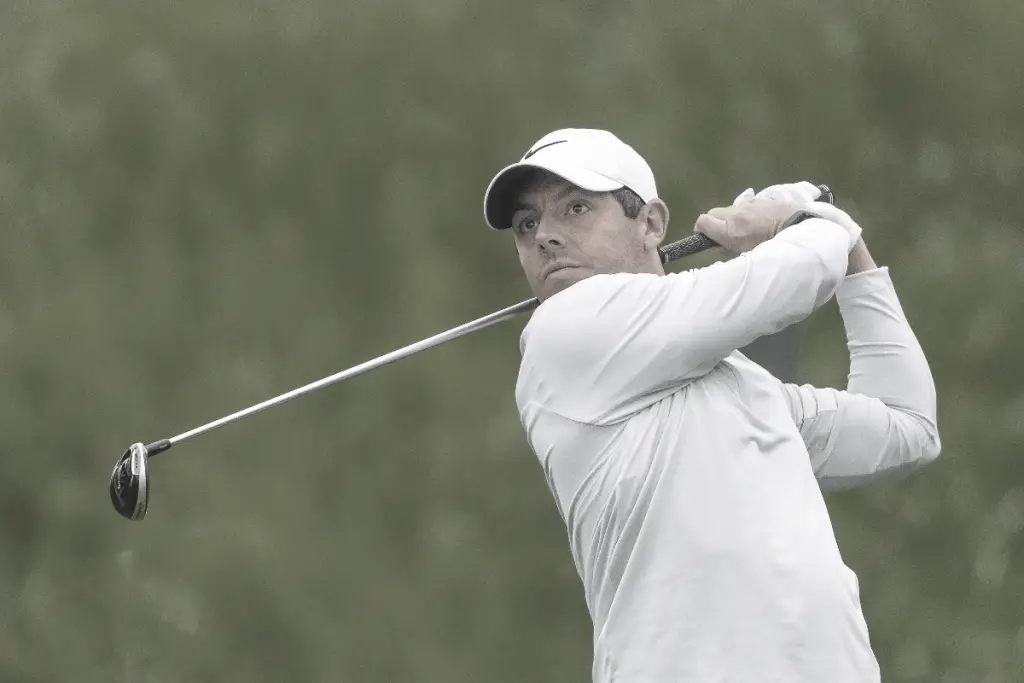 Clubhead Material
Fairway woods today will be constructed from a metal composite. The usual material is either steel, titanium, or a mixture of alloys. By using these materials, fairway wood manufacturers achieve a couple of things.
First, by keeping the clubhead relatively light, they are presented with a blank canvas where they position the weight and manipulate the center of gravity very easily.
Secondly, by using modern alloys, they can create an amazing performance. The clubface flexes ever so slightly on contact with the ball. The net result is lightning quick launch speeds and high trajectories.
The material your fairway wood is made of is a detail that may be a bit more important to a low handicap player, but it's good to know nonetheless.
Clubhead Size
Being a good golfer is all about confidence and mindset. If you feel good stood over the ball, you'll hit a good shot. One sure-fire way to encourage this is to pick a club that looks good behind the ball. The best fairway woods tend to have an oversized head or a head shape that makes you feel confident when facing a long second shot into the green.
When you think about clubhead size, lower handicappers tend to prefer slightly smaller clubhead sizes, while mid and high handicappers will normally go for slightly larger clubheads.
While we are talking clubhead size, it is also worth mentioning one other key benefit. Clubs with wider soles tend to have an increased moment of inertia. Without getting too technical, what this essentially means is that the clubhead is less prone to twisting even for off-center hits.
Face Depth
Different manufacturers have varying theories as to which is the most effective. Ultimately the depth of the face is going to be a matter of personal preference. Some players prefer a shallow face, following the theory that a lower profile face increases the MOI. Others prefer a nice deep face, the theory being that a taller face creates more of a hittable area on the club. This goes hand in hand with clubhead size, as the two features directly work together.
Sole
We, as golfers, don't often consider the sole of the club. After all, it's the face that determines where the ball is going. Right? Well, yes and no.
With fairway woods, you will find that you will make contact with the ground. What happens to the club when it makes contact can often be determined by the sole.
Some of the best fairway woods utilize clever technology to ensure that the clubhead path doesn't diverge from what you intend. You may see guide rails, grooves, and a whole host of other technology inherent in the sole. It isn't for everyone. Our advice is to choose what works for you.
One key feature to look out for is a wide sole. Wider soles tend to lead to wider faces. This is a good thing as a wide face gives an increased moment of inertia. This is the club's natural tendency to continue on its path, even if the ball isn't struck dead center.
Shaft
Shaft choice is a very subjective thing. There is no such thing as 'one size fits all'. Again, this relates very much to swing speed. A fairway wood is a bit shorter than a driver, so to give the clubhead speed an added boost, manufacturers tend to incorporate graphite or composite shafts.
An X-Stiff or Stiff shaft is more suited to those players with fast swing speeds. (And by 'fast', we mean over 100mph). For those players with a slower swing speed, a Regular or Senior Flex shaft will give the clubhead more speed and the subsequent ball launch a well needed shot in the arm.
The best fairway woods will have a shaft that optimizes the performance promised by the clubhead.
Best Fairway Woods for 2021: Reviewed
With all that we have said in our buyer's guide, let's take a look at some of the best fairway woods that we have seen for the 2021 season.
Our Pick: Best Fairway Wood for High Handicappers
TaylorMade has created this fairway wood to back up their equally impressive Sim Max Driver. Of all the fairway woods we've reviewed for this season, this is best suited for the high handicap crowd thanks to the forgiveness, launch and performance packed into this club.
The materials used in the clubhead construction give a stellar performance. The carbon crown on the top of the club keeps the weight and center of gravity lower, while a C300 ultra-strong steel face gives explosive launches. TaylorMade deploy their popular twist face into the face of these woods, allowing for straighter mishits, which is critical with a wood in hand.
Due to its construction, TaylorMade has been able to position the weight with extreme precision. You'll get a super low center of gravity, perfect for generating a higher trajectory shot.
The 185cc head looks pretty amazing behind the ball. If we had to go off of looks and design alone, this would easily rank as our favorite club this year. If you want a stunning looking fairway wood with the latest TaylorMade technology, this is the best option for the high handicap crowd.
Things We Love:
Large 185cc head
Explosive C300 steel face
Excellent forgiveness
Our Top Pick
The Callaway Mavrik series of clubs made huge waves thanks to their use of Artificial Intelligence to create the best possible clubs, from wedge to driver. There are a few types of Callaway Mavrik woods, but we found the Mavrik standard to be our favorite and most appealing to amateurs in the mid handicap crowd.
The SS20 steel face is specifically manufactured to promote fast ball speed and give optimum performance. Callaway has also deployed their 'jailbreak' technology into this fairway wood. This comes in the form of two vertical bars located inside the clubhead. These bars ensure rigidity upon ball contact making each shot solid and explosive.
The clubhead is weighted to give an optimum center of gravity. It is heel biased, increasing the moment of inertia and making sure the clubhead remains square on impact, helping add some welcome forgiveness to the Mavrik fairway wood.
This is another very well designed fairway wood, and probably runner up in the looks department for this year. The T2C carbon crown looks good behind the ball, and definitely looks good in the golf bag. This is a great option for the mid handicap crowd. If I have any complaints, I just don't love the sound of the club.
Things We Love:
A great looking and confidence-boosting fairway wood
Patented Callaway 'Jailbreak' technology for faster launch
Very forgiving
The Ping G410 fairway wood is well suited for a wide range of golfers, from the beginner crowd to scratch players. The face is engineered to give piercing trajectories that maximize both ball speed and distance. This club has a slightly different design than your standard fairway wood. Ping has broken away from the 'norm' and made the face slightly shallower than what we would consider conventional. As a result, you should find an increase in MOI.
You'll also notice there's a weight located at the very rear of the sole, giving superb launch capabilities with a low center of gravity.
To sign off, this fairway wood features a shaft sleeve with 8 different positions, meaning you can tweak both your lie angle and loft to something that could suit you perfectly. If you want adjustability in your fairway wood, this is going to be up your alley. Plus, the Ping G410s just sound sweet off the face of the club.
Things We Love:
Unique shallow face for increased MOI
Low CG for higher launch
Customizable to suit each individual swing
Our Pick: Best for Pure Beginners
Cleveland have carved an awesome niche in creating golf clubs that are incredibly forgiving and easy to hit, and the results are amazing for the beginner and high handicap crowd. If you are struggling to get the ball to any appreciable height while hitting one 'off the deck', you will need all the help you can get. Cleveland has created this fairway wood with one aim in mind: a low and deep center of gravity.
The Hibore crown and ultralight hosel give Cleveland freedom when deciding where the club's weight is focused. As a result, some players will find it easier to pop the ball off the turf without too much difficulty.
A counterbalanced shaft design means that the center of gravity is closer to the axis of your hands, offering a wide degree of forgiveness with mis-hits and off-center strikes.
The turbocharged cup face is designed to create rocket fast ball speeds, with a larger impact area and a bigger sweet spot. If you've never been able to hit a fairway wood well, then this one might be perfect for you.
Things We Love:
A ton of forgiveness with off-center hits
The large sweet spot for easy to hit confidence
Excellent weight distribution
Our Fairway Wood Budget Pick
Ever played golf with a computer? No, us neither, but Callaway has, with fantastic results. The unique thing about this fairway wood is that its finer points came not from a human mind but from a supercomputer. Seriously.
The end result is a variable thickness face that has been optimized based off of tens of thousands of calculations. The ball speed off the face is mere fractions below the legal limit. So if you are looking for a fast and powerful launch, you are in the right place. While hidden inside the club, the face features a sweet spot that sinks down towards the sole, perfect for crushing one off the fairway.
As with other generations that Callaway has produced, the epic flash fairway wood features jailbreak technology, keeping an ultra-rigid chassis even at ball contact.
Visually this fairway wood is very appealing. We quite liked the 'Jamaican' color theme. But it isn't all about style. The club features a shorter hosel, making the club look much more substantial. Great for building confidence!
Speaking of the hosel, this fairway wood is also adjustable. The two-stage sleeve on the shaft will allow you to select a range of lies and lofts or a perfect combination of both!
Things We Love:
Eye-catching design
Inherent Jailbreak technology as standard
Computer-designed for optimum performance
When using a fairway wood, confidence is king! As we said, a great way to feel like you are going to pound the ball into dust is with a substantial club head. They don't get much bigger than this. The head is a whopping 173cc, which is pretty big for a 3 wood.
The Cobra King Speedzone big tour fairway wood has a much larger profile. This, combined with the black crown, makes any shot seem hittable.
One stand out feature of the Cobra King fairway wood is hollow 'speed rails'. By making these rails hollow, Cobra King claims that the hittable area is increased by 70%! They also promise higher launches and faster ball speed.
The rails have further benefits too. The split 'baffler rails' aim to help the club glide through whatever the ball happens to be lying on. This could be the fairway, the rough, or even bunkers.
The clubhead's forward weight ensures that the center of gravity is kept extremely low, and the ball should leave the clubface with minimum spin.
Things We Love:
Huge confidence-boosting head
Baffler rails to minimize ground effects
Low spin forward weighted club head
Best Value Pick
The Taylormade M6 fairway woods offer great value and are ideal for mid to high handicappers; this is the predecessor to the TaylorMade SIM Max fairway wood, and is currently a much cheaper option with similar technology.
Forgiveness is enhanced by the twist face technology. High toe shots would normally result in a hook. However, TaylorMade has engineered the face to counteract the spin creating straighter shots. The same can be said for low heel strikes too!
When sat on the turf, it stands to reason that there is less of the ball available to hit (certainly compared with a teed-up ball). TaylorMade has gotten around this problem by making the face of their fairway wood deeper, giving an enlarged (and ever so slightly lower) sweet spot.
One standout feature of this club is its stunning good looks. You'll find a perfect blend of matte black carbon-framed with a white pearlescent finish. It makes the clubhead look huge, filling you with confidence when you address the ball.
There is a slight downside to the fairway wood. While the face angle is adjustable, the loft is not. So you will need to do your research before choosing which trajectory suits your swing speed the best.
Things We Love:
Twist face technology, very forgiving
Deep face giving a deeper sweet spot
Adjustable lie angle
Thinking about the M6 fairway wood? We've also done a hear to head comparison of the M5 Vs M6 Driver; check it out here.
FAQ
Where Do you Use a Fairway Wood?
When choosing the best fairway wood, it is also worth considering how and where you intend to use it. Fairway woods can be used in multiple situations, whether you're in the fairway, off the tee or even from the rough, depending on the lie. In many instances, due to their higher loft, they can serve as a really great (and more accurate) alternative to a driver. More loft means less side spin, keeping your shots straighter.
If you play many short par 4's, a fairway wood could make a really handy addition to your line up.
What Degree Fairway Wood Should I Get?
A great middle-ground is 15°. This should give you a decent launch angle without imparting too much spin. Those with faster swing speeds could consider shaving a degree off that. For those who struggle to get any serious air on the ball, 17° would be much more appropriate.
Do I Need a Hybrid and a Fairway Wood?
This is a matter of personal preference. Some players could strike a fairway wood off a concrete parking lot. Others struggle to hit one even off the tee. With our choice of the best fairway woods, you should find something that you can definitely hit.
Bear in mind that fairway woods are longer than a hybrid. You'll get more distance and swing speed, but poor swings and shots will be punished much more severely. A fairway wood is primarily for distance off the deck. A hybrid is better suited to those players who really, really, don't get on with their long irons.
Ideally, we recommend you carry both a hybrid and a fairway wood. A hybrid can bridge a distance gap in your bag, and is a little more versatile than a fairway wood. If you're not crazy about the idea of a hybrid in the bag, it may be worth considering a driving iron as an alternative.
What is the Best Fairway Wood for A High Handicapper?
There's one thing that high handicappers want to achieve. Consistency. And for that, it makes sense to choose something that fills them with confidence, is easy to hit, and produces a good result… And by 'good result', we mean 'launches the ball a long way in a relatively straight line'.
For the money, the TaylorMade SIM Max could be a great investment. It offers great forgiveness, really fast ball speeds off the clubface, and most importantly for those looking to improve, a large helping of forgiveness.
Final Thoughts
A good fairway wood can round out your golf bag perfectly, and is an excellent tool for any golfer. There are tons of options on the market right now, and frankly the technology in these clubs is more advanced than its ever been. That new technology translates to fairway woods that are easier to hit, while producing some seriously impressive performance and distance. After reviewing the market, we found the best fairway wood overall to be the M6 fairway wood; the cost vs value makes this club a steal. With that said, it depends on what you want; good luck and let us now which one you go with!
Thanks for reading!